FIORONI
the art to feel free

Maria Ángela Fioroni "Pelush", born in Italy, studied fashion and painting at the Art School of Florence, specializing in theater costumes.From a young age she was on several tours as a costume assistant and then working on the famous Milan Scale.In 1981 she moved to Ibiza where developed her brand "Fioroni Ibiza". She's an absolute superwoman! Always a smile on her face!
Her clothes are a mix of romantic bohemian and hippie fashion.
Her patchwork is made exclusively by hand, her creations are made from recycled cotton. She can only deliver in small numbers, that is part of the Philosophy.
FIORONI & CAYUGA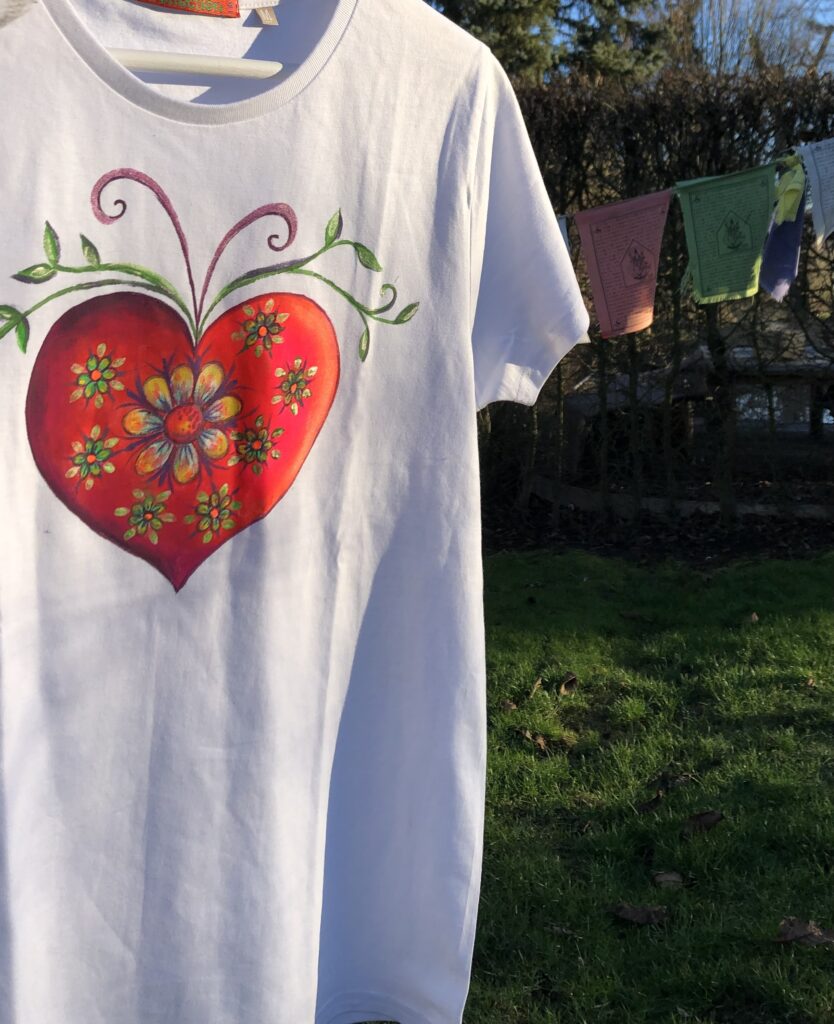 The magic of the butterfly brought Fioroni and Cayuga together and the story goes on, together we want to share good vibrations and energies helping to be centered, in balance and enjoy life. Wether for the practice of meditation, yoga, qi-gong, chanting …the creations allow you to feel the authenticity of your body: mind and body being one.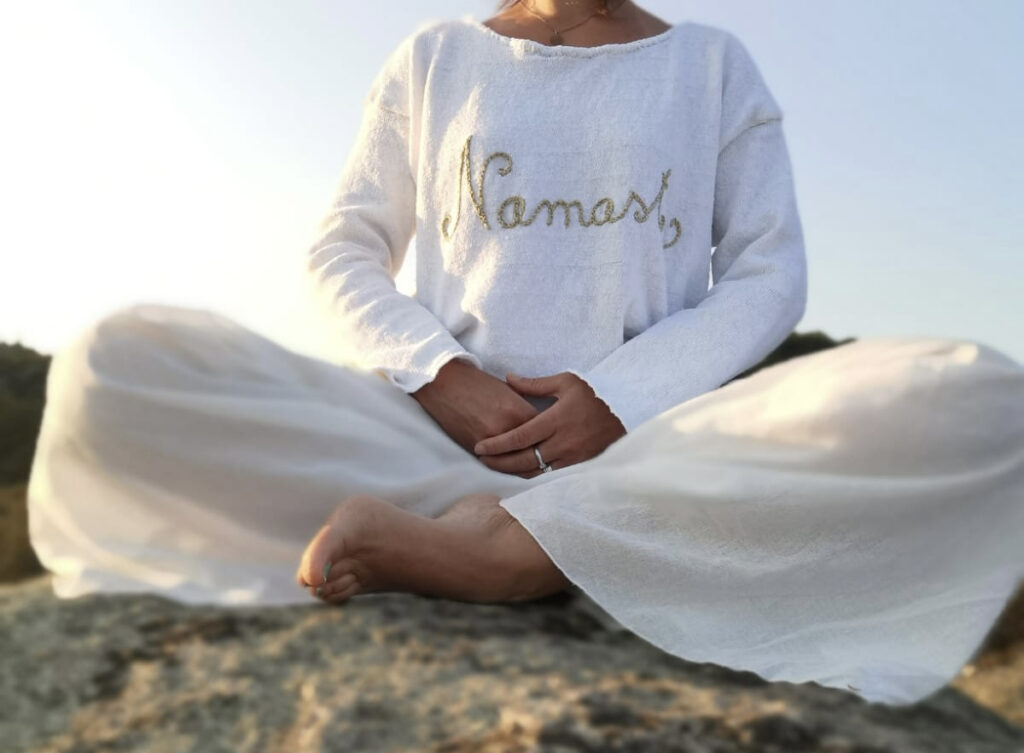 Recycled or bio cotton and all hand made with LOVE
we hope you feel
"the Art to be free".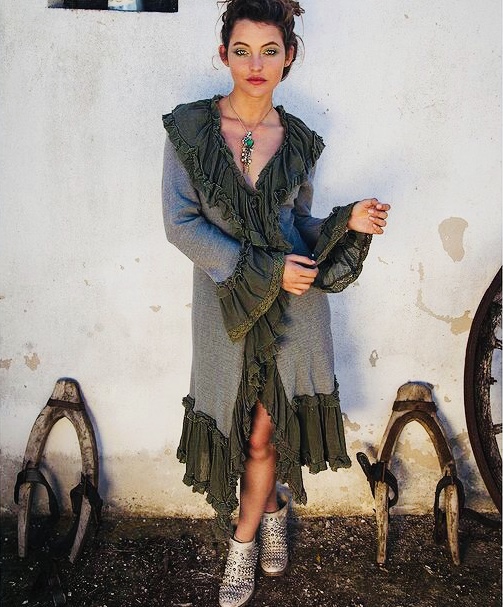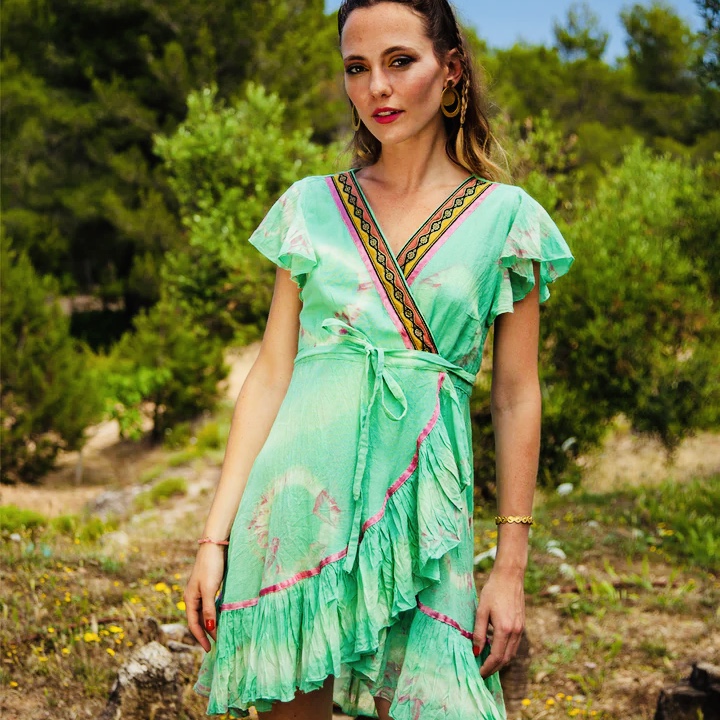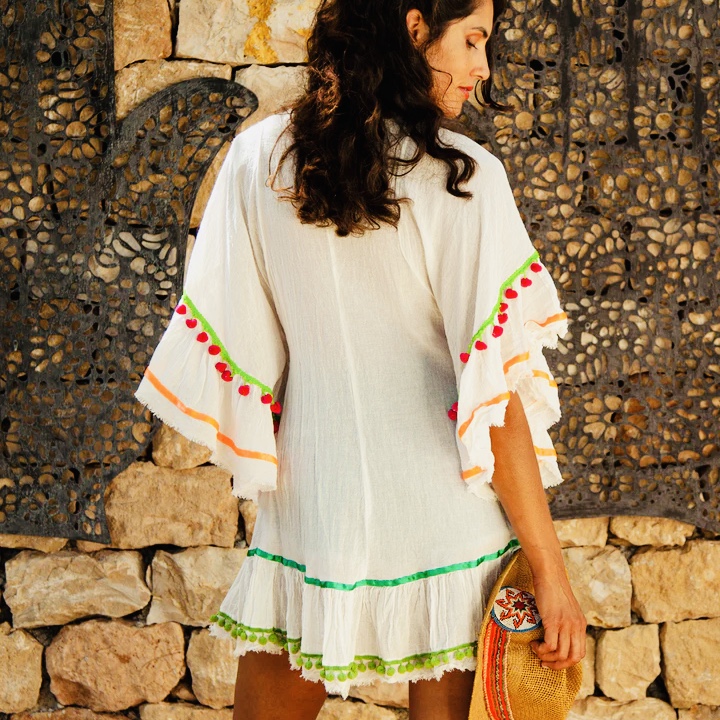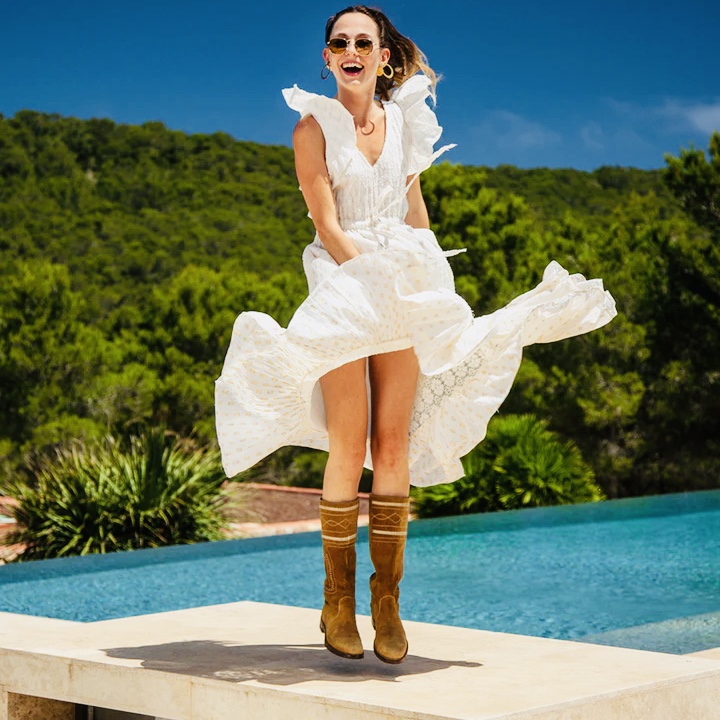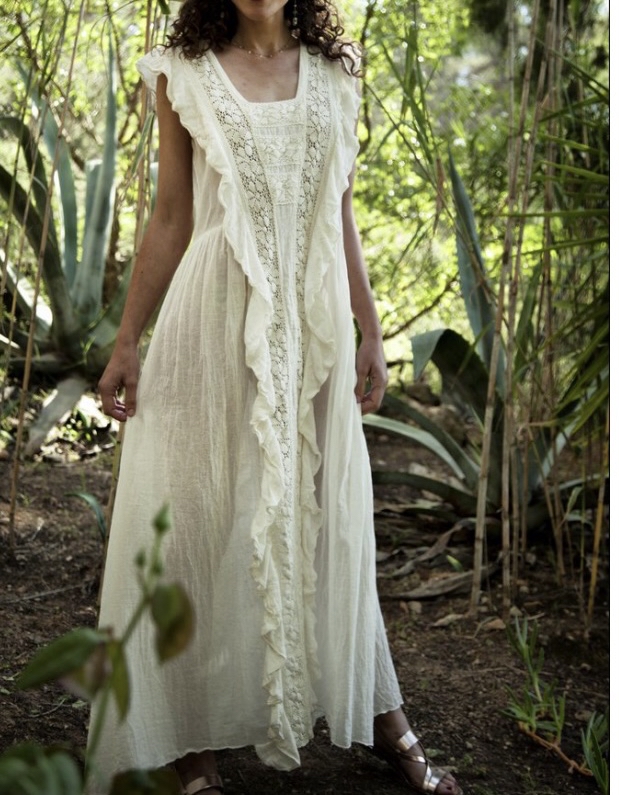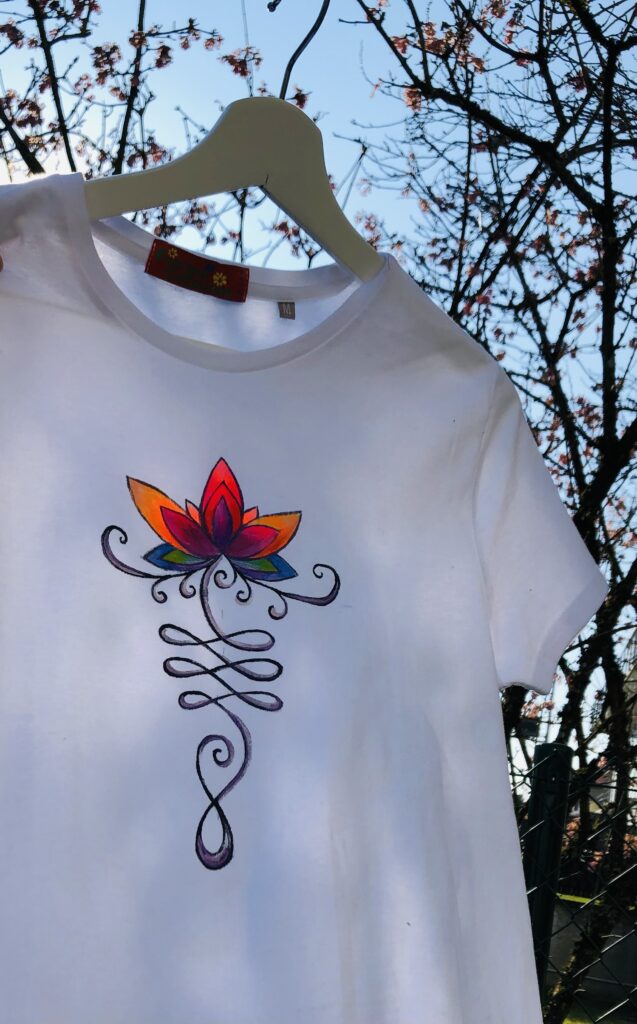 Bamboo dress 100 % cotton 180 €
Golden dreams dress 100 % cotton 180 €
Butterfly 100 % cotton 120 €
Aina blouse 100 % cotton 110 €
Aura shirt 100 % cotton 100 €
Pullover Namasté 100 % recycled cotton 87 €
Trouser Balance 100 % organic cotton 78 €
Unallome lotus t-shirt organic cotton, hand painted 38 €