Hilly Kessler
the art to paint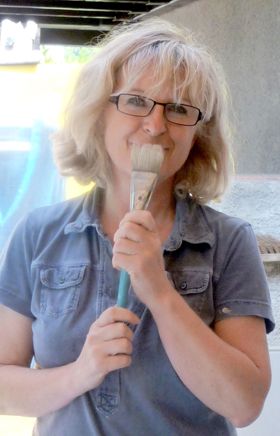 After training as a technical draftswoman, Hilly Kessler studied medicine and has been working as a gynecologist in Luxembourg since 1997. Painting, however, has been her passion since childhood.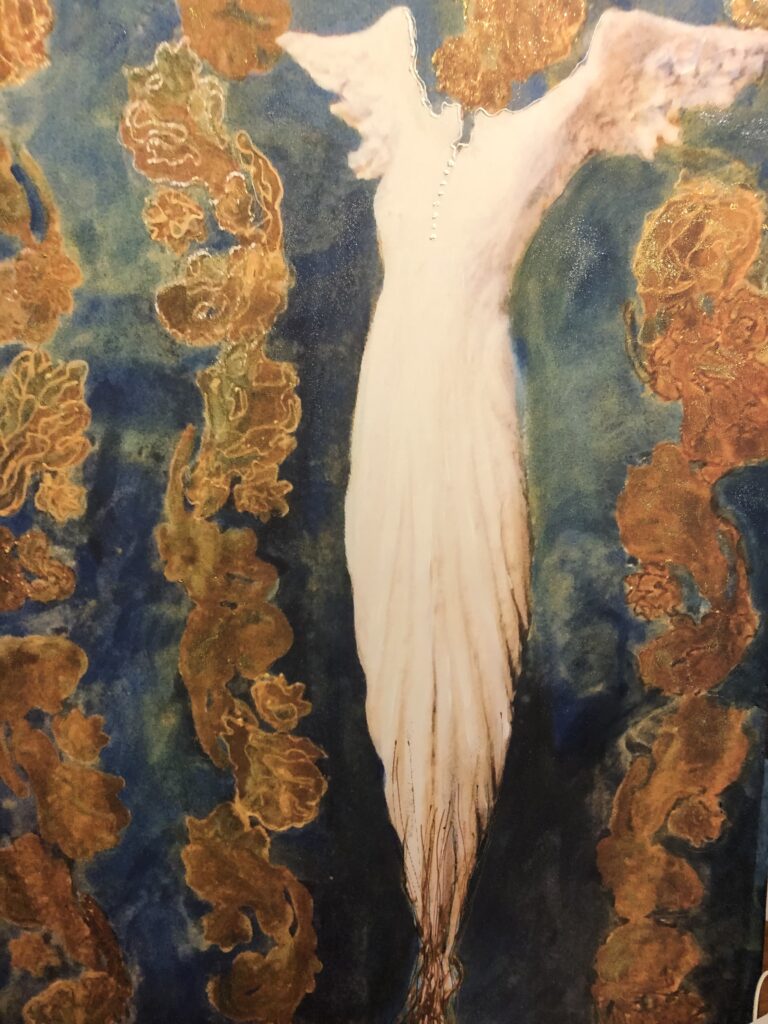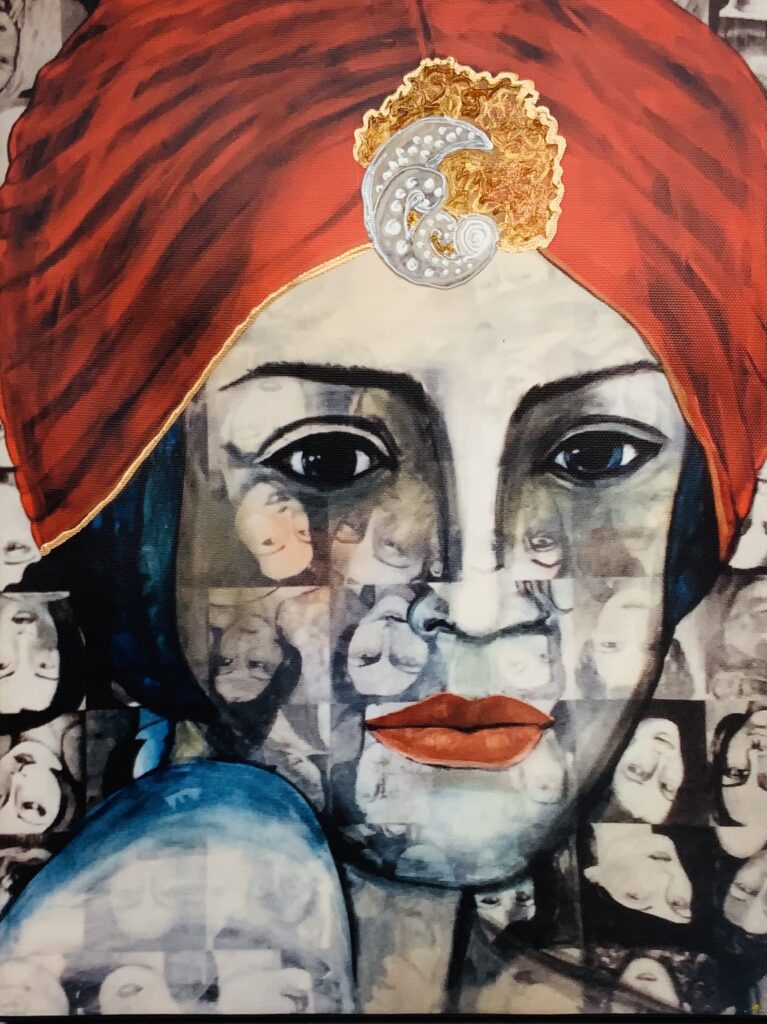 1959 born in Würzburg/Germany
1978 – 1979
Technical baccalaureate for engineering followed by a certificate as technical draftswoman for mechanical engineering
1979 – 1981
Full baccalaureate at the archbishopric Graf Spee College in Neuss
1989 – 1997
Specialist training with specialization in gynecology and obstetrics
1997
Relocation to Luxembourg, specialist in Maternité CHL
1999
Opening of a gynecological practice
Simultaneously and recurrently, during her studies and profession, various artistic trainings took place. Among them nude courses at the European Academy of Arts in Germany, in Italy and at the "école d'art contemporain" in Luxembourg.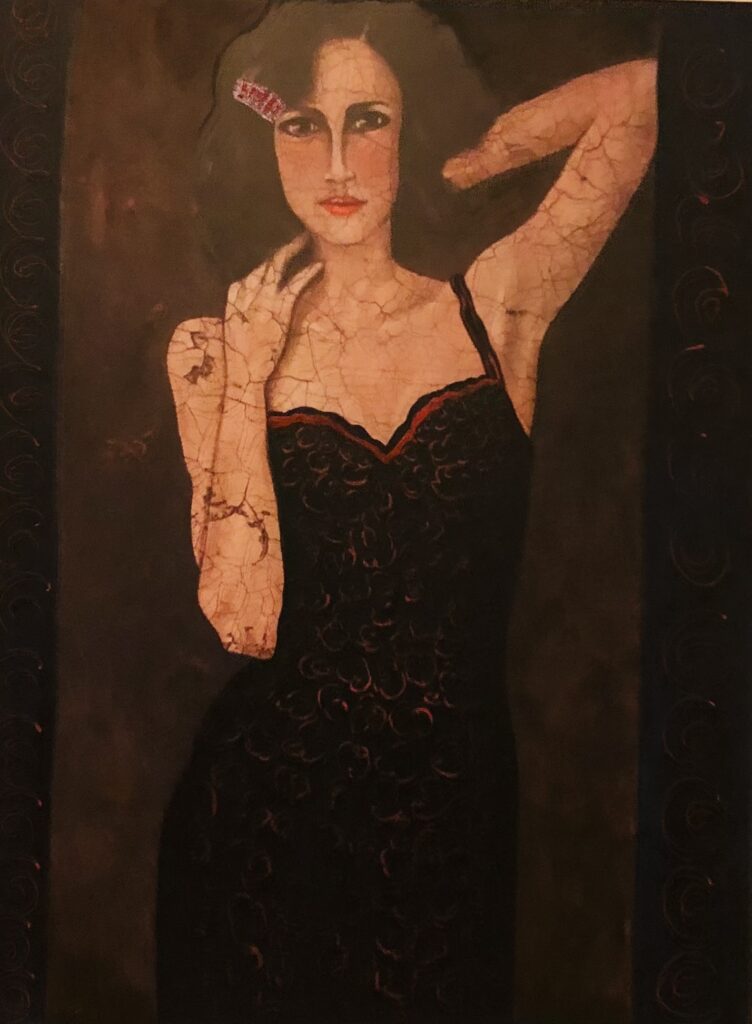 | | | |
| --- | --- | --- |
| | Past exhibitions | |
| | | |
| | Galerie Dominique Lang, Dudelange (L) | Nov. 2007 |
| | Galerie Maggy Stein, Bettembourg (L) | Feb. 2008 |
| | Centre Monet, Ecole d'art contemporain, Luxembourg (L) | Juni 2008 |
| | Galerie Mikado, Luxembourg (L) | Okt. 2008 |
| | Centre Nic Bosseler, Beckerich (L) | Mrz. 2009 |
| | Galerie Maggy Stein, Bettembourg (L) | Mrz. 2009 |
| | Villa Wendland, Güstritz (D) | Mai 2009 |
| | Dexia, Luxembourg (L) | Sept. 2009 |
| | Hotel Mercure Golf Club, Canach (L) | Sept. 2009 |
| | Kunstmesse Salzburg (Collaboration Galerie Kass) (A) | Nov. 2009 |
| | Galerie Miltgen, Luxembourg (L) | Dez. 2009 |
| | Galerie Maggy Stein, Bettembourg (L) | Juni 2010 |
| | Galleria Antonio Battaglia (Collaboration Galerie Kass), Mailand (I) | Juli 2010 |
| | Galerie Cri d'art, Metz (F) | Okt. 2010 |
| | Castello vecchio, Verona (I) | Sept. 2011 |
| | RBC Dexia, Esch (L) | Sept. 2011 |
| | Galerie Miltgen, Luxembourg (L) | Dez. 2011 |
| | Abtei Neumünster (Europa Donna), Luxembourg (L) | Mai 2012 |
| | Domaine Viticole Schumacher, Wormeldange (L) | Sept. 2012 |
| | Galerie Miltgen, Luxembourg (L) | Dez. 2012 |
| | Eva Ferranti, Luxembourg (L) | Mai 2013 |
| | Galerie Bertrand Kass, (AT) | Aug. 2013 |
| | Riesling Open, Wormeldange (L) | Sept. 2013 |
| | Galerie Heidefeld, Krefeld (D) | Okt 2013 |
| | Theatre, Esch/Alzette (L) | Okt 2013 |
| | Galerie "100% Luxembourg", route de treves, Grevenmacher (L) | Nov 2013 |
| | Wormeldange (L) | Mai 2014 |
| | Mairie / Galerie Urbengsschlass, Hesperange (L) | Sept 2014 |
| | Galerie Kunst am Gendarmenmarkt, Berlin (D) | Nov 2014 |
| | Galerie am Duerf, Steinsel (L) | Dez 2014 |
| | Théâtre, Esch/Alzette (L) | Feb 2015 |
| | Wormeldange (L) | Jun 2015 |
| | Ancienne église, Roodt-Syre (L) | Okt 2015 |
| | Théâtre, Esch/Alzette (L) | Feb 2016 |
| | Strassen (L) | Jun 2016 |
| | Theater Esch (L) | Feb 2017 |
| | Clinica Al Ronc,Castaneda (CH) | Feb 2017 |
| | Sommerhausen / Main (D) | Apr 2017 |
| | Remich (L) | Apr 2017 |
| | Mersch (L) | Okt 2017 |
| | Capellen (L) | Apr 2018 |
| | Thionville (FR) | Nov 2018 |
| | Bettembourg (L) | Nov 2018 |
| | Roodt-sur-Syre (L) | Mrz 2019 |
| | Bettembourg (L) | Mai 2019 |