Lea Schroeder
the art to design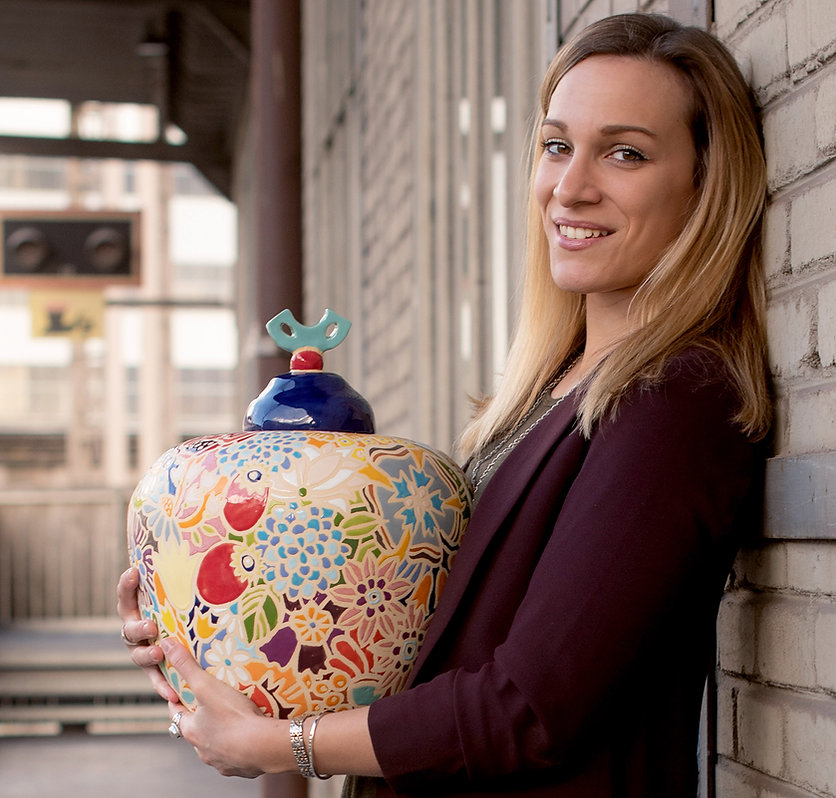 Graduated from Creapole (Paris) and the Creative Academy (Milan), Lea Schroeder is an object designer based between Paris and Luxembourg.
During 5 years she's been drawing for the French brand LANCEL : leather goods, jewelry and textile. Its particularly in the creation of silk scarves that she's discovered a big passion for graphic patterns, out of which she's made her own signature.
She's now at the head of a dynamic graphic studio, open to all kind of collaborations, and launches her own ceramic collections, born at the crossing of crafts and design.
Certified "Made in Luxembourg", her polychrome objects where ethnic inspirations meet Stories of Life, tell in silence ancestral myths and modern fairy tales.